The Cocktail Feast
Let your skin feast on twelve remarkable oils that deliver hydration, radiance and a burst of vitamins.
We love to indulge in our guilty pleasures every so often (wine and chocolate anyone?), and it's time we extend this courtesy to our largest organ – our skin! As its name suggests, this formula is literally a feast for your skin. Let your skin soak up all the vitamins, antioxidants and free-radical scavengers this magical concoction offers. Our star ingredient prickly pear seed oil lives up to its reputation as the ultimate hydrator. Containing one of the highest levels of vitamin E found in any oil, it locks in hydration and quenches your skin's thirst. Goji berry and acai berry seed oils are guaranteed to offer a plethora of anti-ageing benefits due to their high antioxidant levels while the high levels of vitamin A in cacay oil help reduce fine lines and wrinkles.
30ml
Certified Organic Ingredients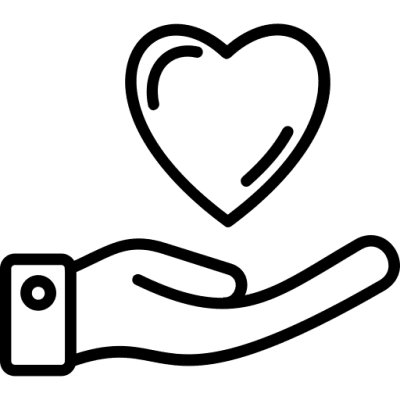 Key Ingredients
Prickly Pear Seed Oil
The Aztecs loved to use this oil to treat burns while Native Americans ate prickly pears to treat a variety of health issues. Known for having one of the highest levels of vitamin E found in any oil, it deeply hydrates your skin, whilst vitamins F and K nourish your skin and improve its elasticity. Infused with a plethora of antioxidants which strengthen connective tissues and stimulate protein production, this exceptional oil offers your skin a whirlpool of benefits it will thank you for.

Tsubaki Oil
A treasured Japanese secret that has kept Japanese women's skin looking young and glowy for centuries. With a composition similar to sebum – the oil naturally produced by our body – this oil is a gem when it comes to its remarkable ability to deeply moisturise the skin and penetrate the deepest layers. It maintains very high levels of phytonutrients which help replenish the skin.

Cacay (Kahai) Oil
A super oil with extremely high levels of retinol, an ingredient renowned for promoting collagen, preventing cellular damage and protective the skins barrier against pollution, Kahai oil is a must-have ingredient. Our oil is sustainable and ethically sourced from specialist producers who take great care to maintain biodiversity in the Amazon.

Full Ingredients List
Opuntia Ficus-Indica (Prickly Pear) Seed Oil*, Adansonia Digitata (Baobab) Seed Oil*, Camellia Japonica (Tsubaki) Seed Oil*, Carapa Guianensis Aublet (Andiroba) Seed Oil**, Caryodendron Orinocense (Cacay) Oil**, Euterpe Oleracea (Acai Berry) Seed Oil**, Lycium Barbarum (Goji Berry) Seed Oil*, Mauritia flexuosa (Buriti) Fruit Oil*, Pentaclethra Macroloba (Pracaxi) Seed Oil**, Perilla Seed Oil*, Schinziophyton Rautanenii (Mongongo) Seed Oil*, Ximenia Seed Oil**, Rosmarinus Officinalis (Rosemary) Leaf Extract*, Linalool+, d-Limonene+
*Certified Organic
**Wild Harvested
+ Component of Essential Oil

Ritual
– Add a generous amount of water to a clean face and neck or use a toner to dampen your skin.
– Apply 1-3 drops of oil onto the face and neck, making sure to massage the skin using circular motions.
– Can be applied on its own or after using a moisturising cream day and/or night.
FAQs